Kick-off workshop in Brussels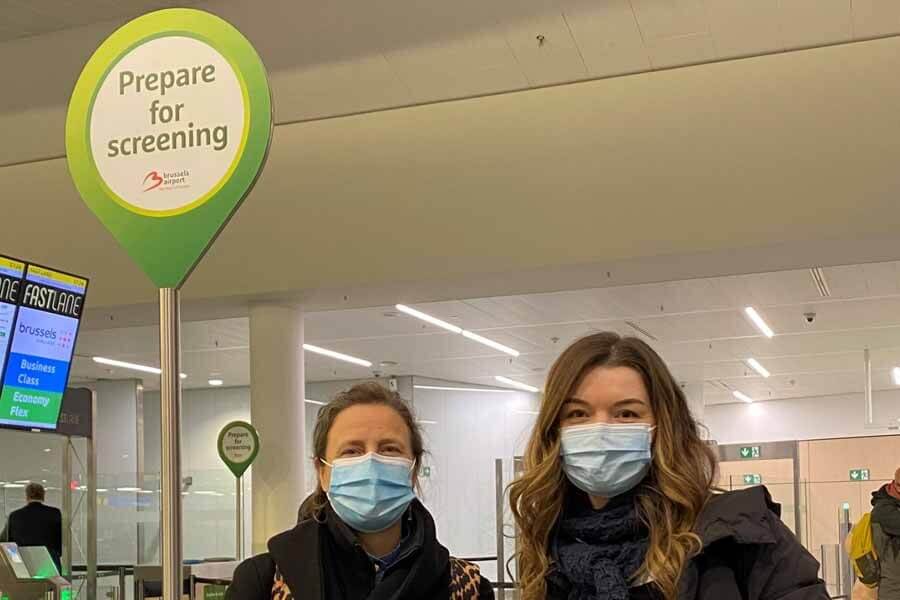 'Prepare for (investment) screening!' Christilla Roederer-Rynning and Anna Vlasiuk Nibe in Brussels airport
Two intensive, eventful, and productive days
On January 6-7 we held our first kick-off workshop in Brussels. Our #dreamteam of 5 came together for the first time and had two intensive, eventful, and productive days. We conducted in-person and online interviews with representatives of the EU institutions and business organizations, met the advisory board, and discussed both the status of the project and prospects for its development.
We look forward to seeing you in upcoming professional events in Miami (EUSA 2022), Lisbon (CES 2022) and Princeton! Our special thanks go to the South Denmark European Office for hosting the event.
Looking forward to meeting you in 2022!